Phong Nha Caves Tour – Phong Nha Ke Bang National Park 1 Day Tours is the perfect choice if you do not have much time. We will guide you to explore the caves and interesting destinations such as  Phong Nha cave, Paradise cave, Dark cave, Mooc spring….
Phong Nha Caves 1 Day Tours will help you save money. The program is performed by experienced and enthusiastic local guides. The foods  are delicious, traditional and Asian specialties taste. We are committed to the best quality service, will surely satisfy you and make the unforgettable impression.
Contact us for advice and support: +84 935758884 – phongnhaexplorer@gmail.com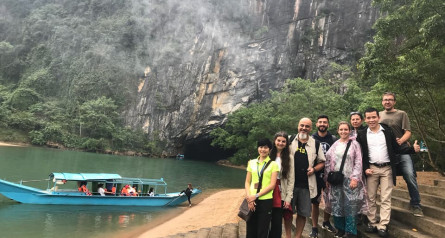 Phong Nha Caves tour to explore the most magnificent and brilliant caves. Join us, we make sure that you will have unforgettable memories and experiences. Phong Nha cave and Paradise cave are the two most famous caves in Phong Nha Ke Bang National Park, which was listed in UNESCO's World Heritage Sites...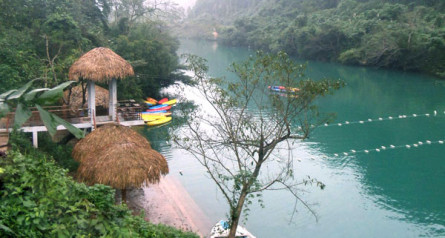 If you are the person who love nature and adventure. This tour is for you. Phong Nha Cave 1 Day Tour go to Paradise Cave And Dark Cave. Designated a Unesco World Heritage Site in 2003, the remarkable Phong Nha Ke Bang National Park contains the oldest karst mountains in Asia, formed approximately 400...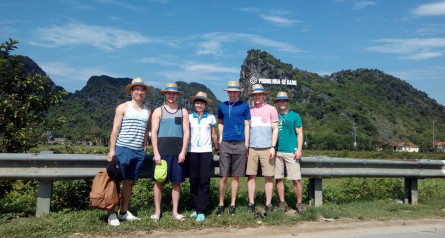 Only 1 day with Phong Nha Cave and Dark Cave tour which departs from Dong Hoi city and Phong Nha town will help you discover these two wonderful caves easily and have unforgettable memories. Phong Nha cave is the most famous cave in Phong Nha Ke Bang national Park. It should be the first choice to visit...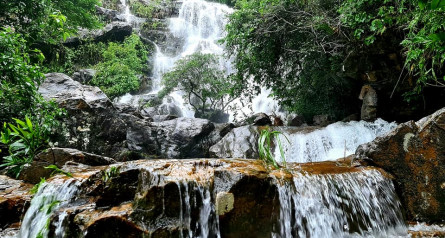 Phong Nha-Ke Bang National Park in the central province of Quang Binh is frequently dubbed as the "Kingdom of Caves" for the magnificent specimens it boasts. Paradise Cave Tour and Trekking Phong Nha Botanic Garden Tour from Dong Hoi city or Phong Nha town. Thien Duong (Paradise) Cave  was labelled...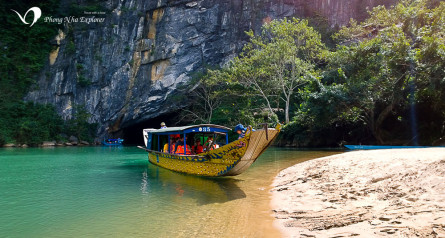 Join the program to discover Phong Nha Ke Bang National Park with the Phong Nha Cave Tour and trekking Phong Nha Botanic Garden, 1 day tour, depart daily. Booking the Phong Nha Caves Tour to get new experiences with the lowest cost. Phong Nha Cave and Wind Waterfall Botanical Garden Tour in Phong...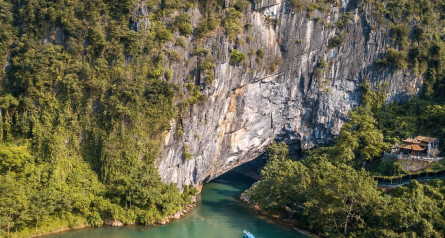 Phong Nha Cave is the most well-known cave inside the Phong Nha Ke Bang National Park and world's largest wet cave. The underground river is 8 kilometers long, with 6 hours on boat, you can explore 4.5 kilometers Phong Nha cave. This is a group tour but you can also buy private tours with a minimum...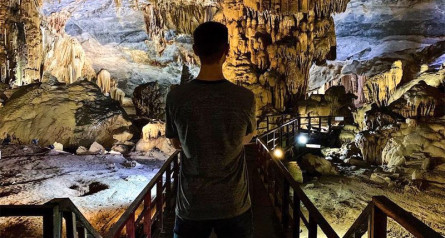 Visit Quang Binh "Kingdom Caves" 1 day tour from Hue, where has the narrowest width in Vietnam, sunny and windy land, but contains in it a myriad of attractive destinations that have gone deep and the hearts of many domestic tourists and International visitors. It is a dense system of caves...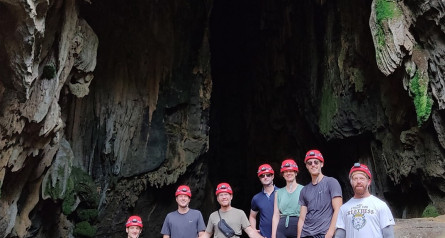 If you are bored with the modern cities, bustling streets, and vibrant destinations, Let's try to hang out with your family to experience a day trip: Sinh Ton valley – Thuy Cung cave. During the Phong Nha Ke Bang trekking tour, visitors will be back to nature in the quiet, beautiful scenery,...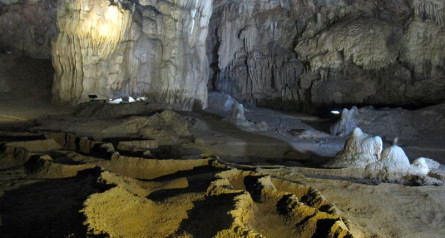 Active explorer Paradise Cave 7,000m depth. Active explorer Paradise 7,000m depth, suitable for enthusiasts who conquer nature, love to explore, sports, adventure and above all the feeling to find yourself again. PARADISE CAVE ADVENTURE TOUR 7KM Travelers start the system from the end of the wooden staircase...
Phong Nha cave has been regarded by British Cave Research Association as the top cave in the world due to its 4 top records: the longest underground river, the highest and longest cave, broadest and most beautiful fine sand beaches inside the caves, the most spectacular stalagmites and stalactites. Once...